The itinerary was redesigned to be more personal, powerful, and helpful during the trip.
We'll describe each of the new features below, and you can find more details in this video if you prefer:
☀️ No need to worry about the weather anymore! Tripsy now uses WeatherKit to display a 10-day forecast of all the locations you'll be visiting. You can even see the minimum and maximum temperatures for each day.
🕒 Timezones can be confusing, but not with Tripsy! Our new feature displays any timezone changes on your itinerary and shows you the current time at each location.
✈️ Traveling by air? Tripsy now displays departure and arrival times and terminal and gate information. And if you have a flight connection, we'll even show you how long you'll have to wait at the airport and the city name.
↗️ Need directions to your next activity? Tripsy makes it easy! Just tap the "Get Directions" button and choose your favorite route app, including Maps, Google Maps, Uber, Waze, Lyft, and CityMapper.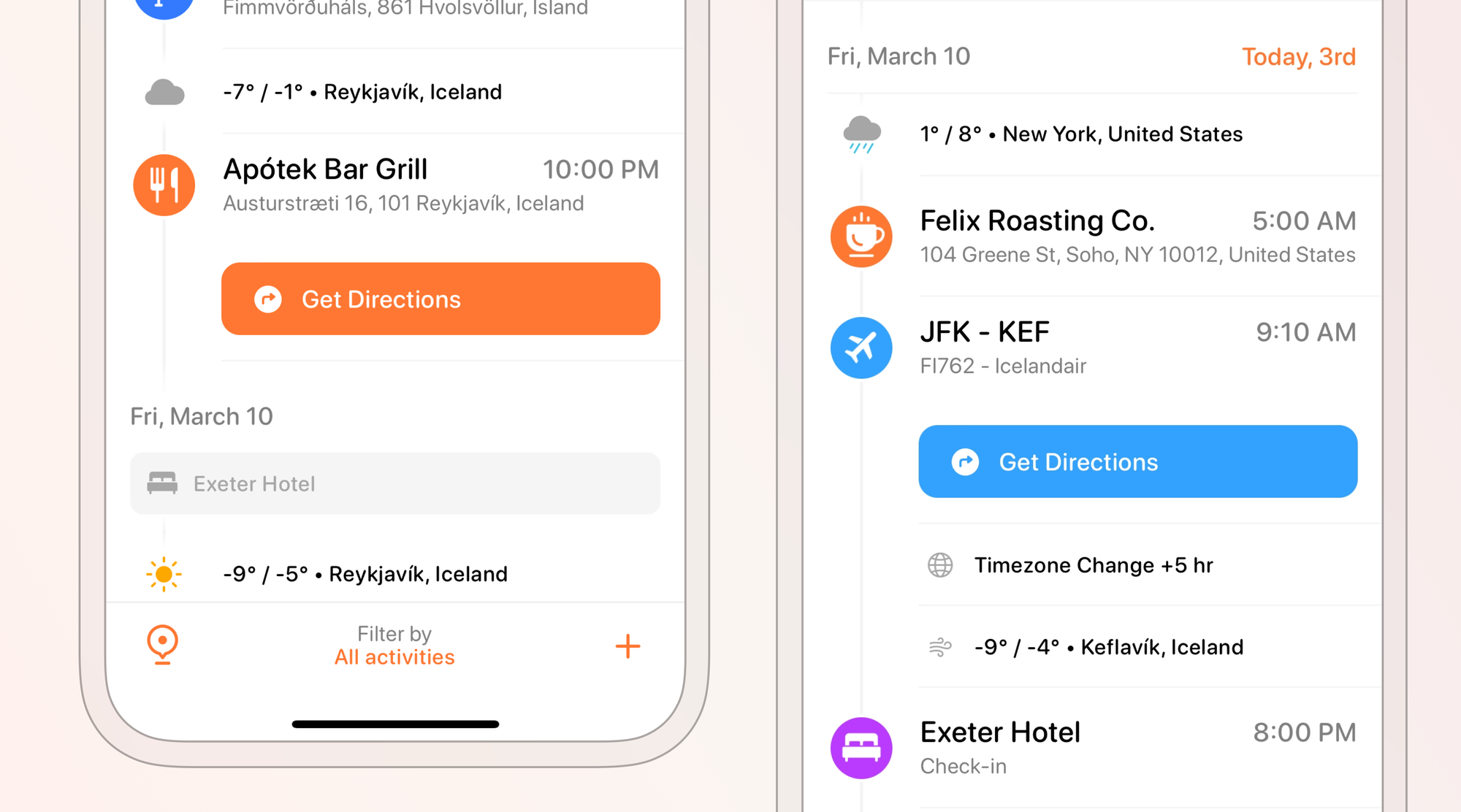 5️⃣ Keep track of what day number you're on with our new day count feature. It may seem minor, but it can make a big difference!
🎨 Customize your itinerary to suit your needs. Show or hide information such as your next flight, following activity, or current lodging.
🇧🇷 And if you're traveling to multiple cities, don't worry about getting lost in a long list of activities. Tripsy organizes your activities by location, making finding what you're looking for easy.
📲 To make this updates even more unique, we created three new icons inspired by the airport. Terminal, X-Ray, and Baggage Claim are the new icons you can find and choose in the app settings.
So what are you waiting for? Download Tripsy today and start planning your next trip! Adventure awaits! 🌎✈️