This is our official update to iOS 16, exploring the new capabilities of the map, the widgets on the lock screen and much more. Check the details below.
Redesigned Map View
A completely redesigned map view, embracing the new functionalities available on the map.
We improved the way we zoom between activities and days, so it's easier to navigate without losing any context
The app also displays the new Look Around feature whenever it is available
Add activities to Tripsy directly from the map. Just tap into any point of interest and add it if you want
See how to add a new point of interest in the Tripsy map
Lock Screen Widgets
Introducing 4 new widgets for the Lock Screen:
View your next flight info
View your next 3 activities
A shortcut to any category in your next trip (e.g. access the flight's list, or the restaurant's list)
Plain text with the next activity name, to be placed right on the side of the date (top of the Lock Screen)
Redesigned Flight Search
Now, it's possible to search for a flight by typing the flight number, choosing the airports, or by choosing the airline and flight number separately.
It's much easier to find the right flight now with all these options. The app also suggests airports near your activities, so it's even easier to find them.
Uploading your own image background
One of the most requested features by far. Now you can upload unlimited images to be your trip background. 😍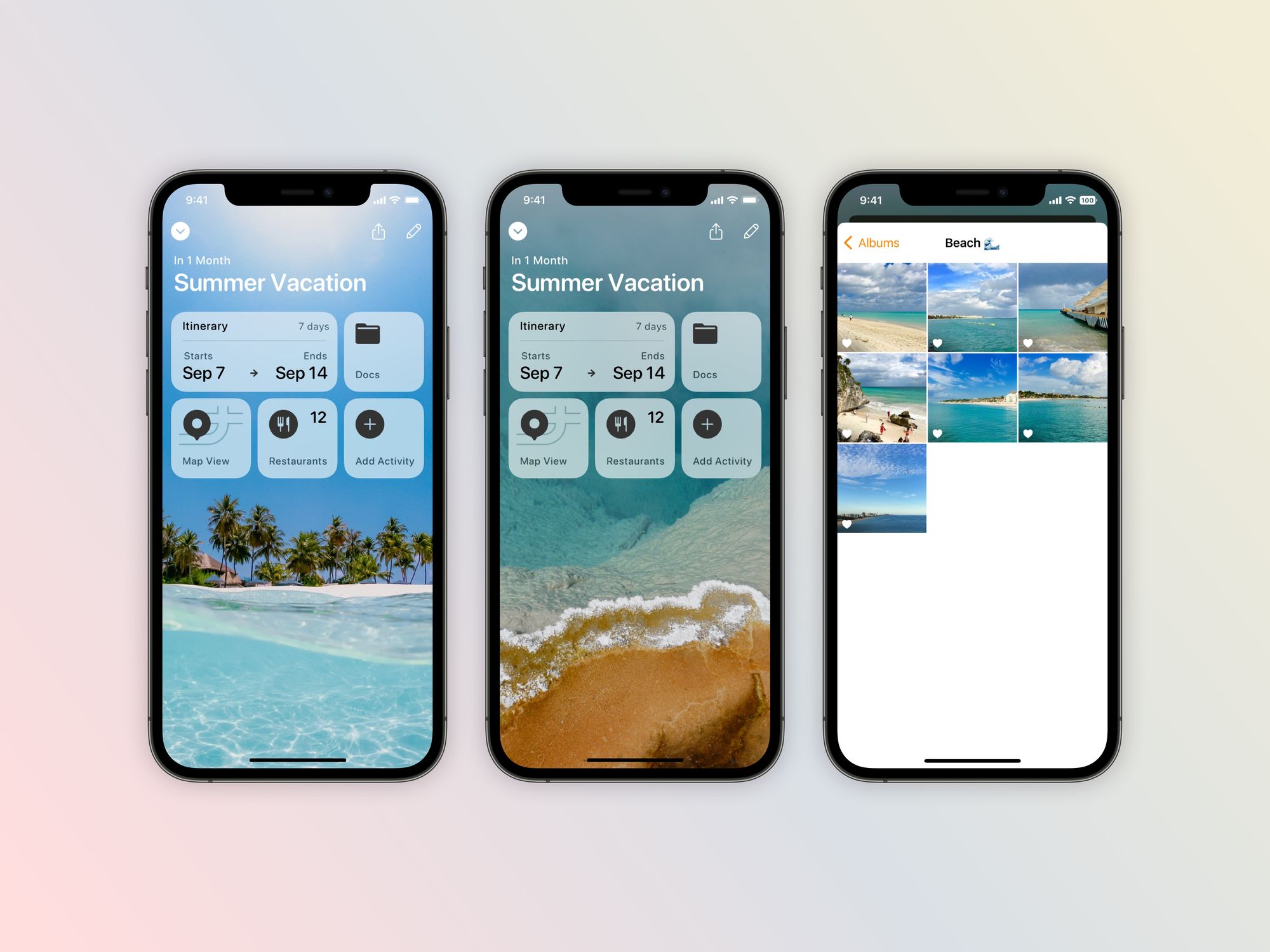 Sharing links with privacy control
Now, when sharing a web link of your itinerary, you can control if you want to show or hide the documents; It's also possible to delete an existing link, so it will no longer be available.
And there is more...
Many bugs were fixed, and minor improvements to the app. We resolved issues where sync would not work correctly, and it's much more optimized.
We hope you enjoy this update as much as we did!
Safe travels! 🧡