Dreaming about a trip destination it's a thing for years. Experience new cultures, new locations, different foods, extraordinary museums, or even some fantastic adventures on the nature of a near city.
That's why we are now releasing the possibility of having trips without a date. We will explain everything in this post.
Types of trip
We now have three ways to create a trip: with dates (like the usual), with only a number of days, and with no days/dates at all. You can switch between these types at any time.
We will show them in your timeline inside the "Future trip" section when the trip doesn't have any dates.
Trips with dates
There's now a beautiful calendar for you to set the start and end dates of your trip. It's easier to see how many days there is, and much better to see the days of the week that each day refers to.
Trips with number of days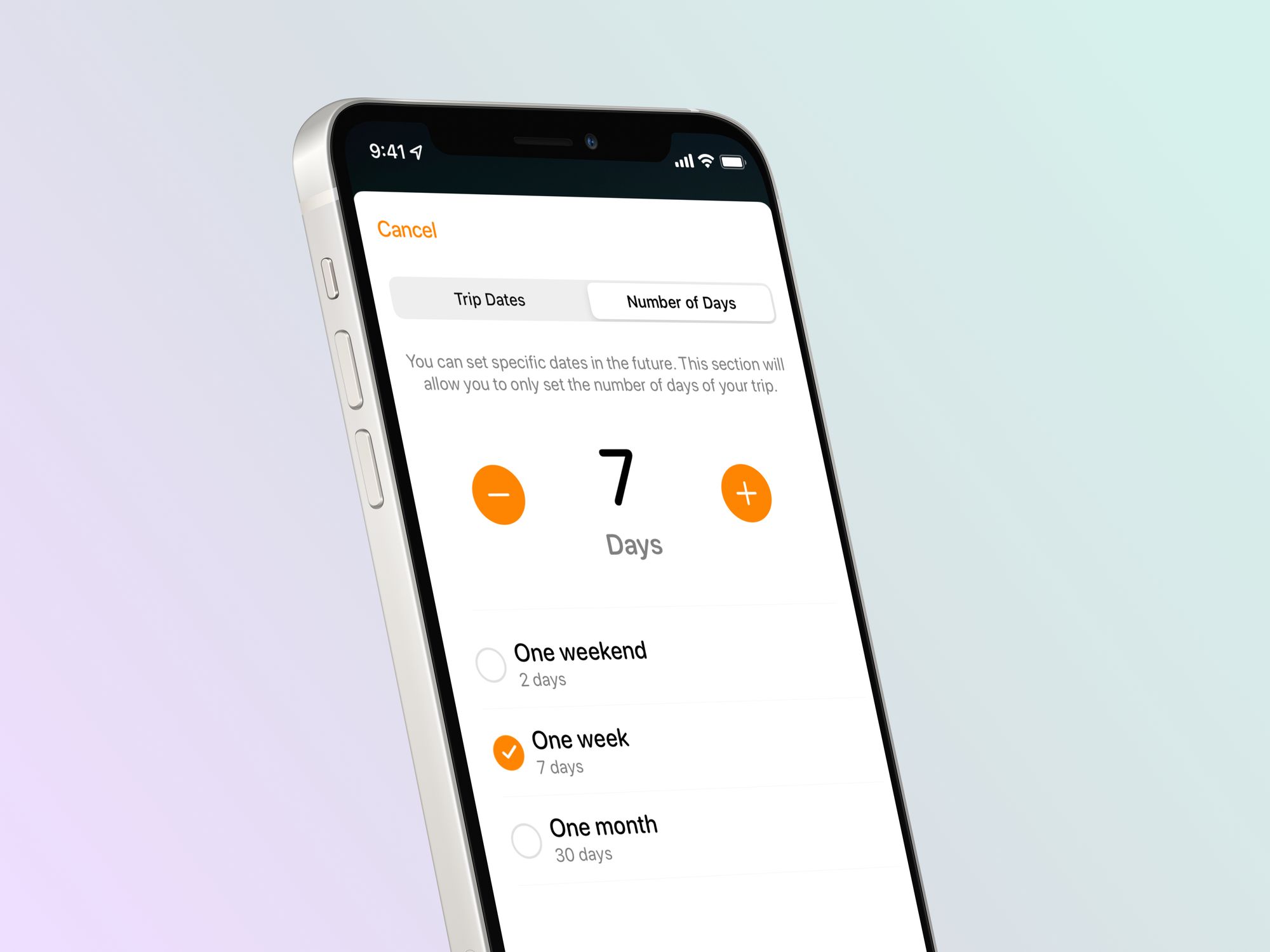 Sometimes we would like to plan an itinerary, but we don't know exactly when we are going. So imagine you're planning to go to the beach for a weekend, but don't know yet when. You can create a trip with 2 or 3 days of planning, set up the entire itinerary, and update this information when you have the dates.
The itinerary will be maintained, and all activities will be adjusted based on the day of your trip. 😇
Trips without dates or number of days
This one is straightforward. There is no itinerary at all. You can start collecting places you want to visit, storing documents, notes and share with others. When you are ready to begin your trip, you can change the dates and move each activity to each day as you want. 😄
Better search results
We have made several improvements to our search engine, and now we are finding even more accurate results. You can also search using expressions, such as "pizza near Eiffel tower."
We hope you enjoy this update as much as we did!
Safe travels! 🧡