This is our official update to support all the new iOS 15 features. We maintained backward compatibility with iOS 13, so if you don't want to update your device just yet, you will still receive most of the features in this update. 😄
Icon updated
Let's start with the first thing you will see: the icon! Yes, we updated it to look even better on your home screen (or dock? 😏).
Personalize your app icon
This update includes 14 new app icons, so you can personalize your home screen if you feel like it, or maybe choose the icon that matches your luggage style? Your choice. We hope you love the new options we have. 🥰
To change your icon, go to Preferences -> App Icon. Some of the icons will require you to have a premium subscription.
New widgets
There's a new extra-large widget for iPadOS 15 that looks A-M-A-Z-I-N-G! With this widget, you will have access to your next activities AND can see the beautiful image of your trip, along with some useful shortcuts: open map, documents, next flight, or your lodging information!
And there is a new widget available on all platforms: category list shortcut! With this widget, you can select one specific category to display a resume of the category, and when tapping on it, going directly to the list of activities for that category.
So let's say you want to have two shortcuts in your home screen, for flights and restaurants. You can include two instances of this widget, and configure one to list your flights, and the other one to list your restaurants. 😄
Quick-notes on iPadOS 15
Are you planning your trip, while taking notes in your Notes app? If that's you, quick-notes will help you tremendously, allowing you to include links to your activities very easily.
To use this feature on your iPad is very simple: when viewing any activity details, just swipe with your finger or pencil from the bottom right of your iPad to the left, and the quick-note will show up. There will be an option to include a link for your activity in notes, that you can then recover later on your iPhone or Mac as well. For more information on how it works, you can check Apple documentation here.
Flights on the Map View
Now you can view your flights on the map! It's possible to see all flights along with all activities, and also just the flights, by tapping on the "Flight" category filter.
New font style and modern looking
With this version, we also updated the font family we are using in the app, along with font-weight and spacing, for a much better reading and modern looking. Aside from the font, we also started adapting the new grouped style for all lists, such as the preferences screen, which has many new options and is easier to access.
Refreshed our gradient colors
Our gradient backgrounds are all over the app, from the "next trip" card to when you're setting up your trip, to the new widget we introduced on iPadOS. Our Designer and co-founder Thiago Sanchez upgraded these colors to have a more vibrant and modern look. It looks stunning! 😍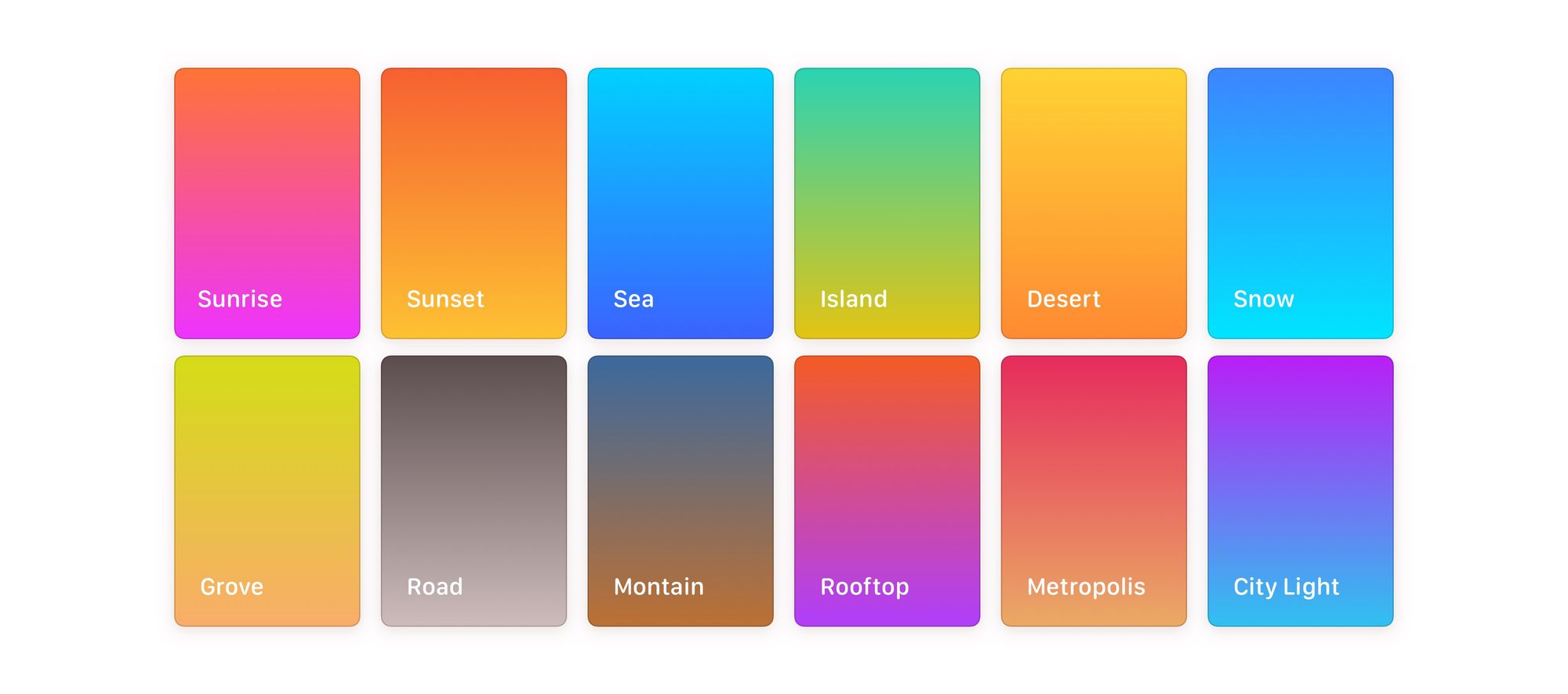 More options for background image
We improved the background image selection screen, giving it infinite scrolling for a search (well, until you see all the images), and we also improved the quality of the image on the thumbnail.
New preferences screen, more customization
Finally, we redesigned our preferences screen, and included more options! Now you can hide your past trips, configure reminder notifications for your trips, change your app icon, and much more! This is our first step to make the app more customizable for you, giving you the option to make it work just the way you want it to.
Keeping the app stable and small improvements
And of course, we fixed several bugs and made lots of minor improvements to the app, such as:
Now when duplicating an activity, the date picker will open immediately for you to select a new date & time for the duplicated activity
Confirmation before discarding the changes in a note document
Sorted the results of activities search by distance (when available)
Fixed the position of the sharing menus on iPadOS/macOS
Fixed an issue with sync that would discard the changes if you immediately changed the activity after inserting it
Fixed the flow to add new transportation methods that were broken in some cases
That's it! We hope you liked all the new features. 🧡