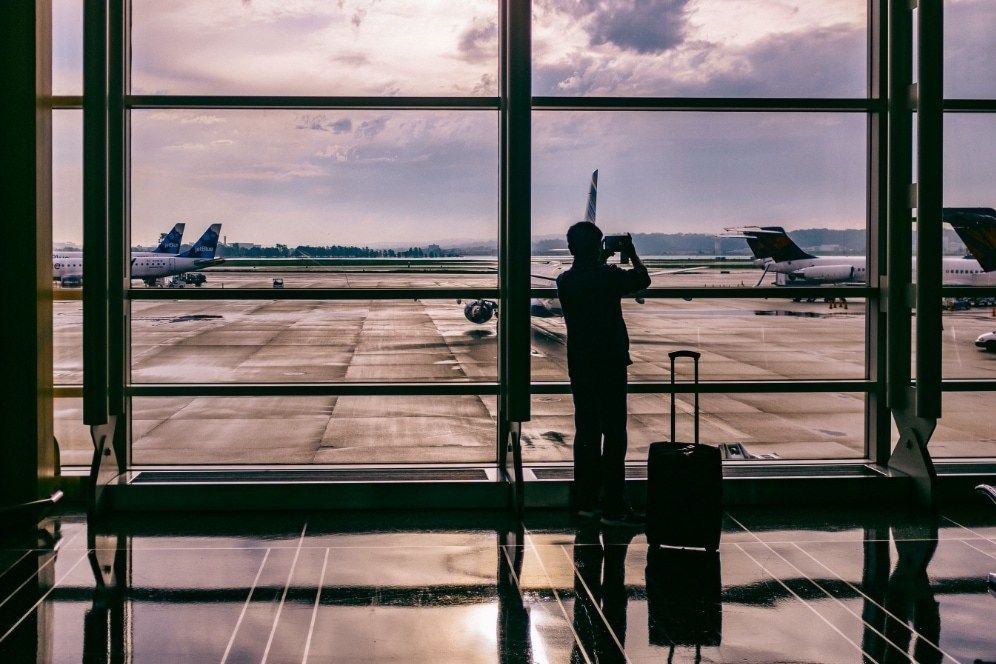 Occasionally, we have to stay at the airport more time than we want. Being stuck there because of connections, delays, etc is normal, but you can make your time fruitful in place of getting upset while you wait for your flight.
1.Catch up on your e-mails
Is your mailbox full, and you don't have time to read your emails? So, this is the perfect moment to check and reply to them.
2. Read a book
Bring a book along with you during a trip is very useful. Choose a nice place at the airport, and read your book calmly, the time will pass fast.
3. Watch movies and series
Not all airports provide free Wi-Fi with longer-lasting connections, therefore download some series and movies and have fun. Just be careful not to get so amused and lose your flight.
4. Meet new people
There could be more people like you waiting for a flight, why not saying a "hello"? Ok, some people want to stay quiet and are not in the mood to have a chat. However, you never know when you'll meet an interesting person or even increase your network.
5. Eat local food
If you are at the airport only because of a connection and you are not going to visit the country where you are, this is a chance to try some local food. Enjoy the moment and make it part of your trip.
6. Observe
Sit and just observe the things and people around you, or sit beside the window and watch the planes take off and land. Sometimes, simple actions can be fun.
7. Sleep
You can rest and sleep. Find a comfortable chair and relax. Just be careful with your belongings and don't forget to set the alarm clock, waking up only some minutes before the flight can not be a good idea.
8. Visit the city where you are
If you are waiting for your connection and have a lot of time at the airport, at least five hours, you can go sightseeing. Many airports offer free tours or have easy access to public transportation. It can be an opportunity to visit a new place while you are traveling.
10. Check your trip plans
Enjoy the time to check all the information about your trip, your itinerary, money, reservations, etc. Look for places to visit, restaurants and nice things to do at your destination.
Are you going to enjoy your free time at the airport by organizing your trip information? Tripsy App is the best travel planner to help you with this.
You can organize all the steps of your trip easily, receive flight alerts and updates, access exclusive itineraries, store documents and photos, customize your itinerary and share them with anyone you want to.