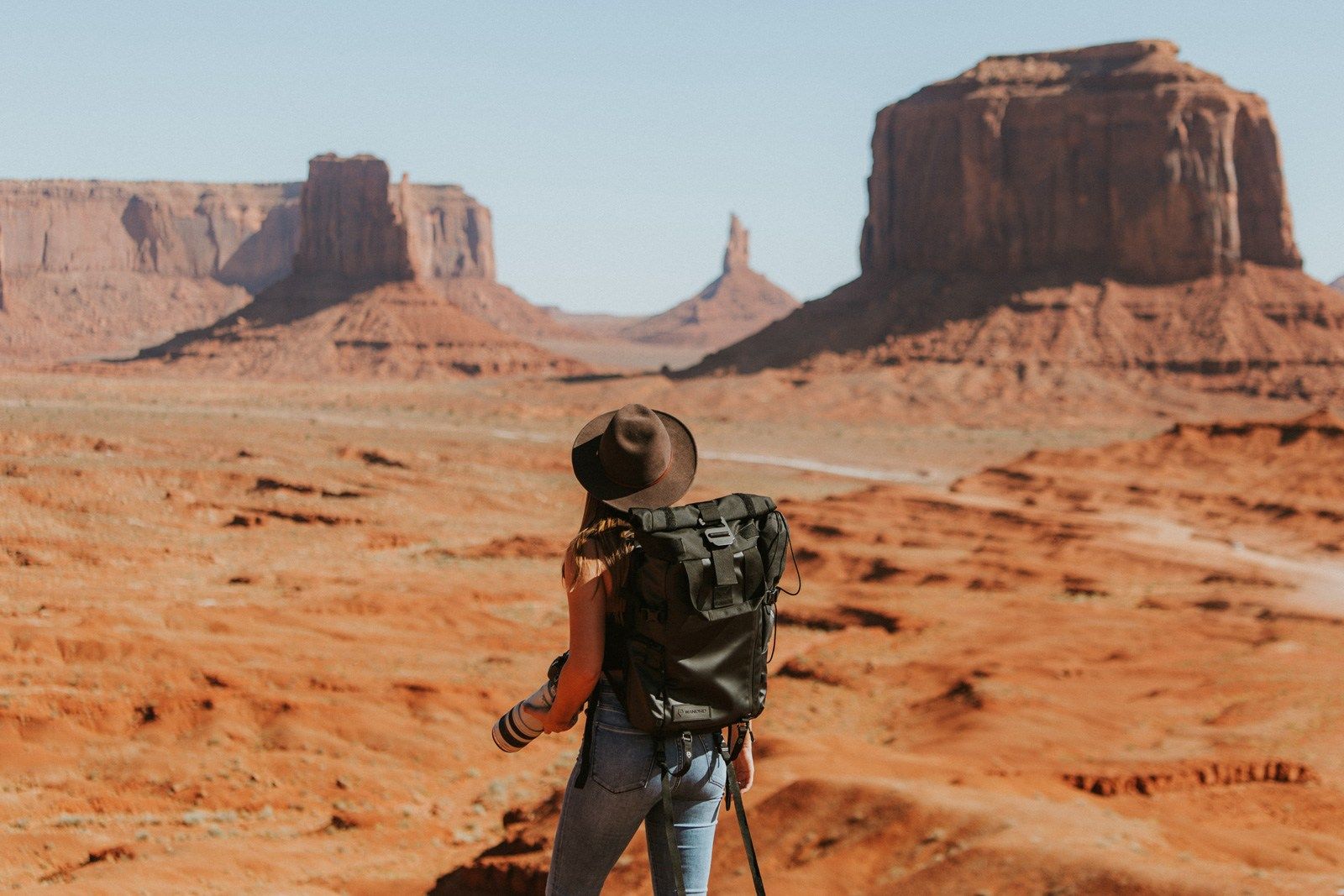 Some little actions can make you enjoy your trip more and also spend less time with unnecessary situations.
1. Be flexible
Sometimes going to a restaurant, museums, etc. that you have not planned can be amazing. You don't have to follow exactly every single detail of your itinerary. One of the best parts of traveling is getting surprised with good things.
2. Don't take photos all the time
I know you want to photograph all the nice things you see during your trip, but while you take hundreds of photos many things can happen around, you will lose them.
Take photos, it's important, but don't forget to enjoy the trip!
3. Solo travel is a good choice
Traveling with friends or family is very nice, sharing the moments and laughing together is priceless, however, traveling alone is pleasant too, it can be a self-discovery, you get confidence by doing on your own, you can change plans easily, besides, you can meet new people.
Don't miss a trip because you are alone, allow yourself.
4. Get information about the destination before going
Before traveling to a new country or city getting some information about it is very useful. Learning a little about the culture, religion, language and history of the place can make you understand better what you are going to see and experience.
5. Wake up early
Waking up early avoid crowds and long lines on the main attractions. Not to mention, it is a good time to take photos due to the light. So get up early during the trip and make it fruitful.
6. Don't get stressed out
Things can go wrong all the time, while you're traveling too. Don't waste time getting stressed out because something got out control or didn't happen the way you want, be calm, take a look around, breath and keep enjoying every moment of your trip, you will laugh about the situation later.
7. Listen to the sounds of the place
Feel the place where you are by listening to its sounds. The noise of the car traffic, the song of the birds, etc. represent a lot about a city. So avoid using earphones while you walk through a new place.
8. Look around you
Frequently we are so focused on finding a specific restaurant or store that we do not realize the life around us. Pay attention to the colors, the buildings, the daily life of the locals, to the smells, etc. observing small details make your experience deep.
9. Slow down
Don't schedule hundreds of activities if you don't have enough time. It's almost impossible visiting everything you want in just some days. Don't worry, go to the same destination again and do everything is missing on your itinerary.
10. Walk a lot
Walking is the best way to get to know a city and feel it better. You can observe things that you are not able to pay attention to when you are in a car, on a bus, or, of course, on a subway.
11. Get an offline map
Getting an offline map is necessary while traveling, if your internet connection stop working, you won't get lost.
12. Get lost cannot be a problem
Don't get mad if you get lost, this is part of the trip, so enjoy watching the local life and visiting parts of the city you wouldn't know if you followed only your itinerary.
13. Learn some phrases in the local language
It's not necessary being fluent in the language of each country you are going to visit, but learning basic foreign words not only makes communication easier but also shows you are a kind person.
14. Try the local food
Eating local food is not the cheapest option sometimes, but it's a great way to have a complete experience while traveling.
15. Be open-minded
Don't judge other cultures, religions, lifestyles, you don't have to agree with them, but
you must respect, you can learn with the differences. Remember you are a visitor.
16. Watch out for your backpack and pockets
While traveling we tend to relax and don't worry much about somethings, so when you're among crowds, especially in tourist areas, look around you, put your backpack in front of you and avoid keeping your belongings in the back pockets, pickpockets can enjoy a moment you are inattentive and get your things.
17. Dress appropriately
In some countries, especially in the Middle East, Asia and Africa, there is a specific dress code, so wearing short and tight clothes can be offensive. Besides, to visit some temples and churches should cover most of your skin. Avoid uncomfortable situations during your trip by dressing conservatively, if it's necessary, and everything is going to be ok.
18. Visit unusual spots
Even though visiting the most famous spots is very nice and part of a trip, exploring new areas allows you to live different experiences and see non-touristy parts of a city, you are going to feel it the way it is.
19. All destinations are awesome
It's possible having fun at any destination you go to, it only depends on you, it doesn't matter if it is an international or national trip. If you face any opportunity to travel as an incredible possibility to learn and visit new things, all your trips will be interesting.
20. Don't do/visit things you don't like
It's not because everybody is visiting the latest sculpture exhibition that you should visit it, use your time to go to spots that are nice for you. Occasionally, you end up doing activities that are not your cup of tea only due to people's influences. Your trip is yours, do what you like.
Travel tips help us to enjoy more and avoid problems during a trip, Tripsy App also can help you a lot before, during and after your trip.
By downloading the Tripsy App you can organize all the steps of your trip, receive flight alerts and updates, access exclusive itineraries, store documents and photos, customize your itinerary and share them with anyone you want to.