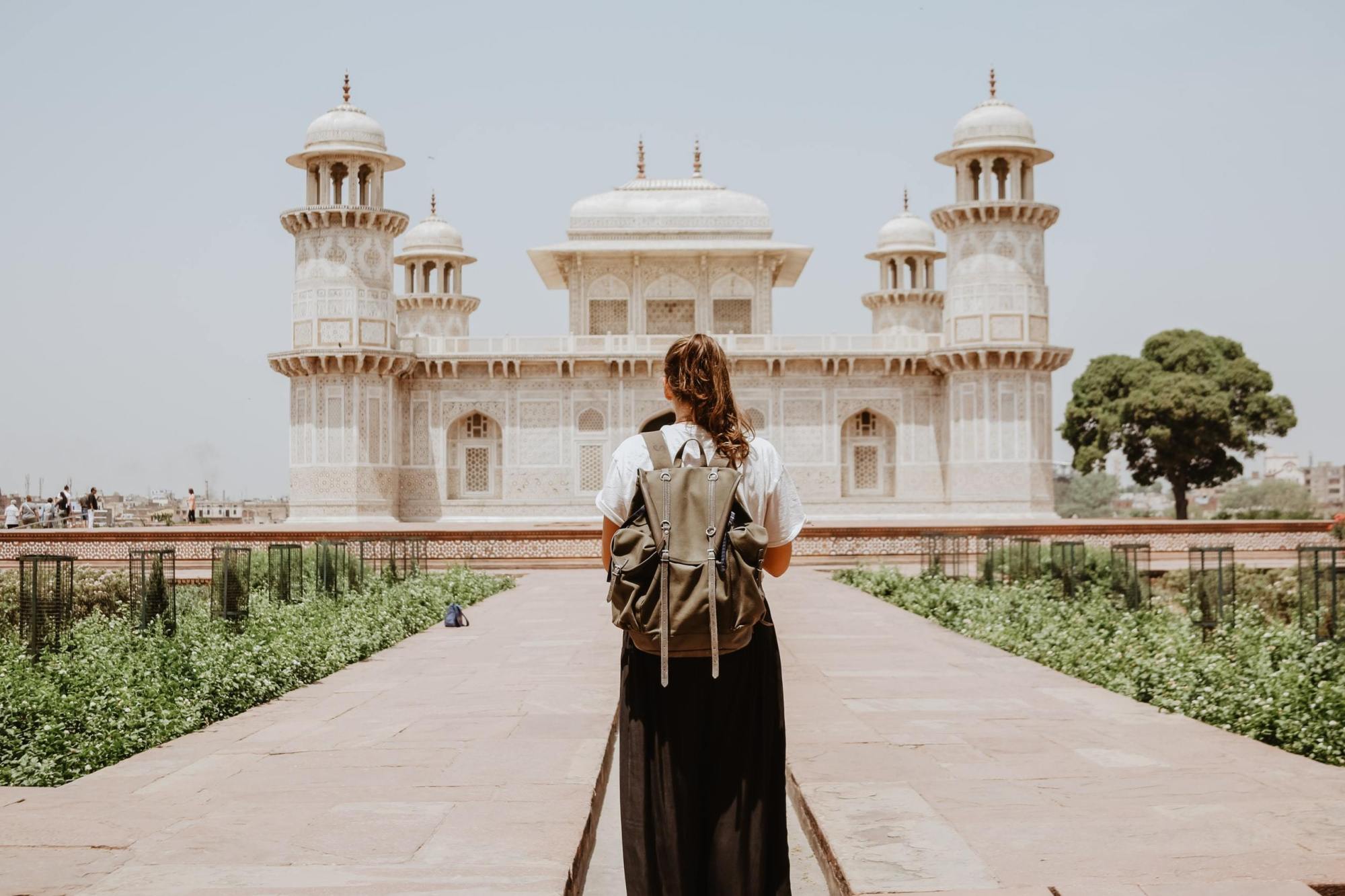 People tend to think that traveling is expensive and sometimes impossible, that's far to be true. By making smart choices you can travel a lot and spend just a few. No, it's not magic.
1. Find flight deals
Sometimes specific destinations are expensive, so don't choose a city or country, search for flight deals, the best one is going to be your next destination.
2. Book tickets in advance
Most of the time, buying the tickets at the last time is expensive. If possible, try to buy them couple of months before your trip to get a low price and even a promotion.
3. Be flexible with your flight
Flights in the middle of the week, at uncommon hours, or with stops and layovers tend to have a lower price.
Traveling on the window is nice, but it can cost more, don't care about your seat and enjoy your trip, after all the most important is arriving at your destination.
4. Get miles and points
Airlines offer miles for frequent passengers and some chain hotels have a reward program that gives you points for using them. Fly the same airlines and stay at the same hotels when it's possible so you can get free tickets and overnight stays.
5. Check out the currency
Travel to countries where your currency is stronger, this way you can save more money and have a longer stay.
6. Travel in low seasons
The prices of the flights and lodging can increase in high seasons. Although you can avoid crowds and enjoy the place more not getting long lines for attractions and taking photos calmly.
7. Don't shop at the airport
It's a common tip, but it is necessary: avoid buying at airports, the items are much more expensive than other places. If saving money is the goal, there is not a place to buy souvenirs, food, etc.
8. Eating in the plane
During short flights some airlines don't offer free meals, however, they sell them at high prices, so take some snacks with you in case you get hungry during the travel.
9. Search a lot
Before traveling, check out where to eat, how to get to the places you want to visit, how much are tickets of the attractions etc. Deciding things at the last minute can be a bad surprise and make you spend more money than you thought.
10. Stay in central locations
Staying far from downtown can be cheaper. On the other hand, you spend much more on transportation. Choose a hotel where you can go to the places you want on foot, or check if there is a subway station or a bus stop close to it.
11. By bike or on foot
Explore a new destination by bike, and especially on foot are the best and the cheapest way to know it. They provide you different feelings that you can't feel when you are in public transportation.
12. Hotel is not the only option
Consider Airbnb, hostels, etc. they can be cheaper than hotels. Try to book a room with a kitchen is useful and helps you save money by eating in.
13. Stay more days at the same place
Looking at the map and see that it is possible visiting many cities/countries on the same trip is tempting. However, when you change cities/countries you spend money on transportation and enjoy less each place.
14. Local food can be cheap
Public markets, fairs, local stores and street food are great options to taste local food at low prices. Try typical food is part of a complete experience while traveling.
15. Share food
If you are traveling in a group, sharing a dish is a good choice to save money. Most of the time, a dish for two or three is cheaper than a dish for one.
16. Avoid eating near tourist attractions
The restaurants close to famous attractions can be much more expensive, and occasionally not so good, than others which are not so far from there. Be careful.
17. Take some food and water with you
Carry a bottle of water and snacks in your backpack to save you during outings you never know when you will be hungry or thirsty. Arriving at your destination, look for the close supermarket to  buy items you can need, the prices there are better than at cafés.
18. Look for free activities
You can find nice free activities at many destinations such as walking tours, free attractions, and even famous museums that have free admission some days of the week.
19. Tourist cards
Many cities around the world sell different kinds of tourist cards. With them, you can get free entry or great discounts on famous attractions, free public transportation, priority access in busy attractions, free city guides, etc. They can work from one to seven days.
20. Free WiFi
Use the WiFi while you are at the hotel, cafés, restaurants, and even some public areas offer free WiFi. But, avoid using the cell phone and notebooks all the time and enjoy your trip.
21. Talk to the locals
Residents can give you tips about good restaurants with reasonable prices, places to enjoy the city without paying anything, etc. Besides, it is always a chance to make new friends and learn more about the culture.
22. Buy less to travel more
The best part of the trip is the trip itself. Enjoy the sunset, eat good food, learn about new cultures, visit new places and live unusual experiences. Go shopping for clothes, souvenirs, etc. is nice, but it is not essential to have a perfect trip. Always think if you could pay more daily rates for the same amount of that T-shirt you wanted.
After learning how to plan a trip without spending a lot of money, it's time to organize all the steps of your trip without wasting time. Download the Tripsy App to organize all information about your trip, receive flight alerts and updates, access exclusive itineraries, store documents and photos, customize your itinerary and share them with friends and family.