We are super happy to see several places already getting back to normal, being able to get outside. So, hopefully, we will all be able to travel as usual again very soon. 🙏
On to the update…
Road trips and routes
Now when adding any transportation or walking activity on Tripsy, you will see the entire route on the map view. With the route, you will also see the distance and the travel time based on the activity type. We are so excited to launch this feature, it's going to make your trip planning pretty easy. Besides, it looks terrific on the big map view 🤩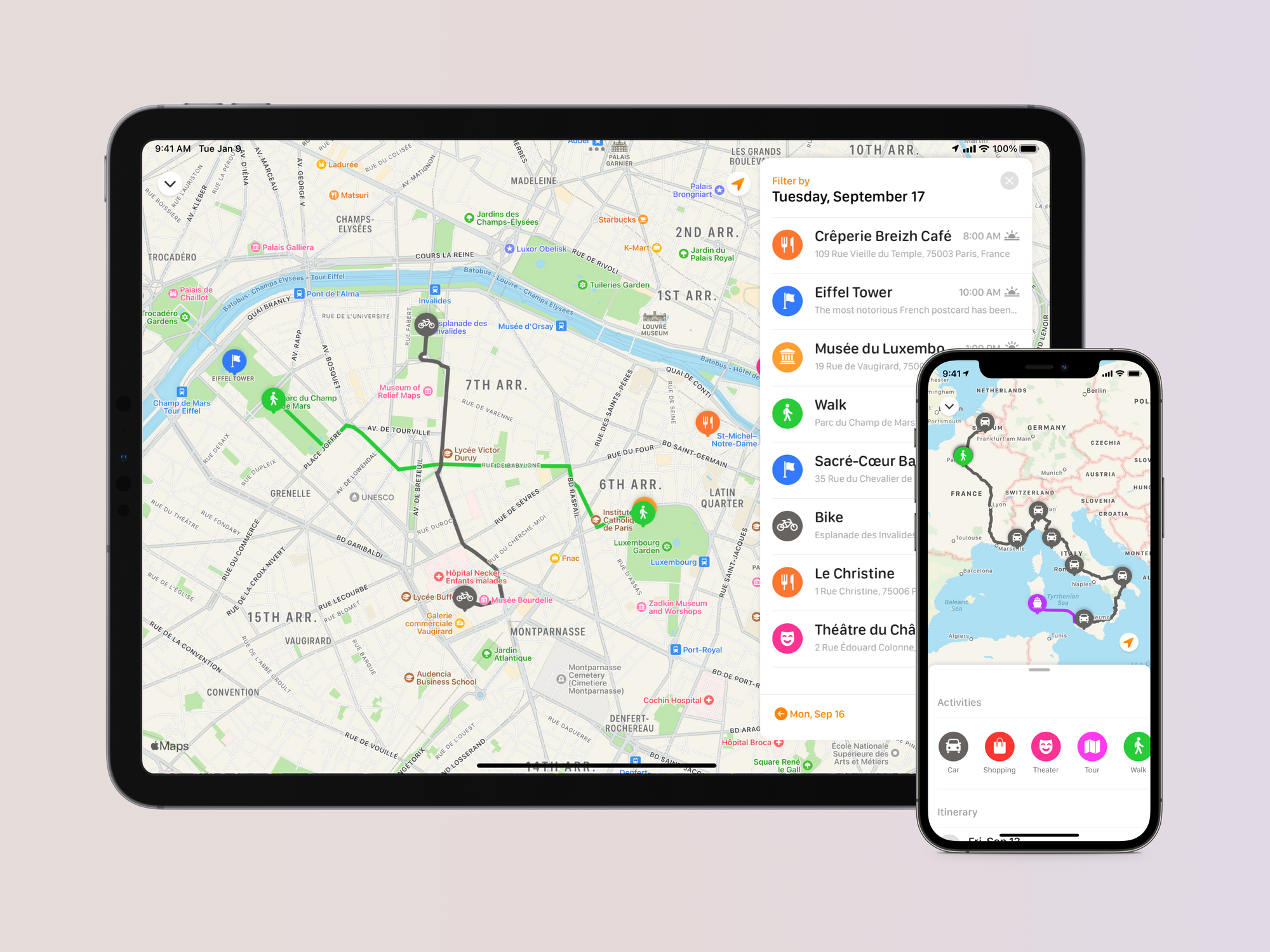 New categories
This update also includes new categories: car, bike, and motorcycle. Previously, there was already a category called "Car", but since it has specific information about car rental we renamed it "Car rental", so you can use the new category "Car" for your road trips.
Tripsy for macOS
YES! We created a native app for macOS that offers the same functionality as the current iPhone and iPad versions. You can download it directly from the Mac App Store. The subscription for iPhone, iPad, and macOS are shared (including with your family!), so this brand new app will have all the premium features included in your plan.
The development of this app was only possible with the support of our subscribers; thank you so much for keeping with us during these tough times!
Finally, this was a review that we got from one of our subscribers right after he got this update 🧡:
Happy Tripsy fan and user here 👋 Just wanted to say hi and let you know that I think the new update is amazing. I particularly like the new rental car pick up and drop-off visualization!
The fact that the update happened to get published just before our upcoming trip will make our "first real vacation since the world shut down" even more special! Big thanks to you and your team 🙏
We hope you like this! If you like our work and want to support it, you can help us by sharing Tripsy App with your friends and on social media, and becoming a premium subscriber in any of our apps. 🧡