Let's talk about memories
Travel is about memories. Travel into your past trips and remember great moments, or thinking of future trips and start organizing them.
We organize our life based on years, weeks, and hours. Organizing your trips isn't any different.
The focus of this update is time: past, present, or future.
After some ideas and prototypes, we noticed that the best way to organize your trip list is based on time. So now you can interact with all your trips like a timeline.
You'll see all your trips organized chronologically. You can find your recent trips by scrolling to the bottom and the past ones by scrolling to the top.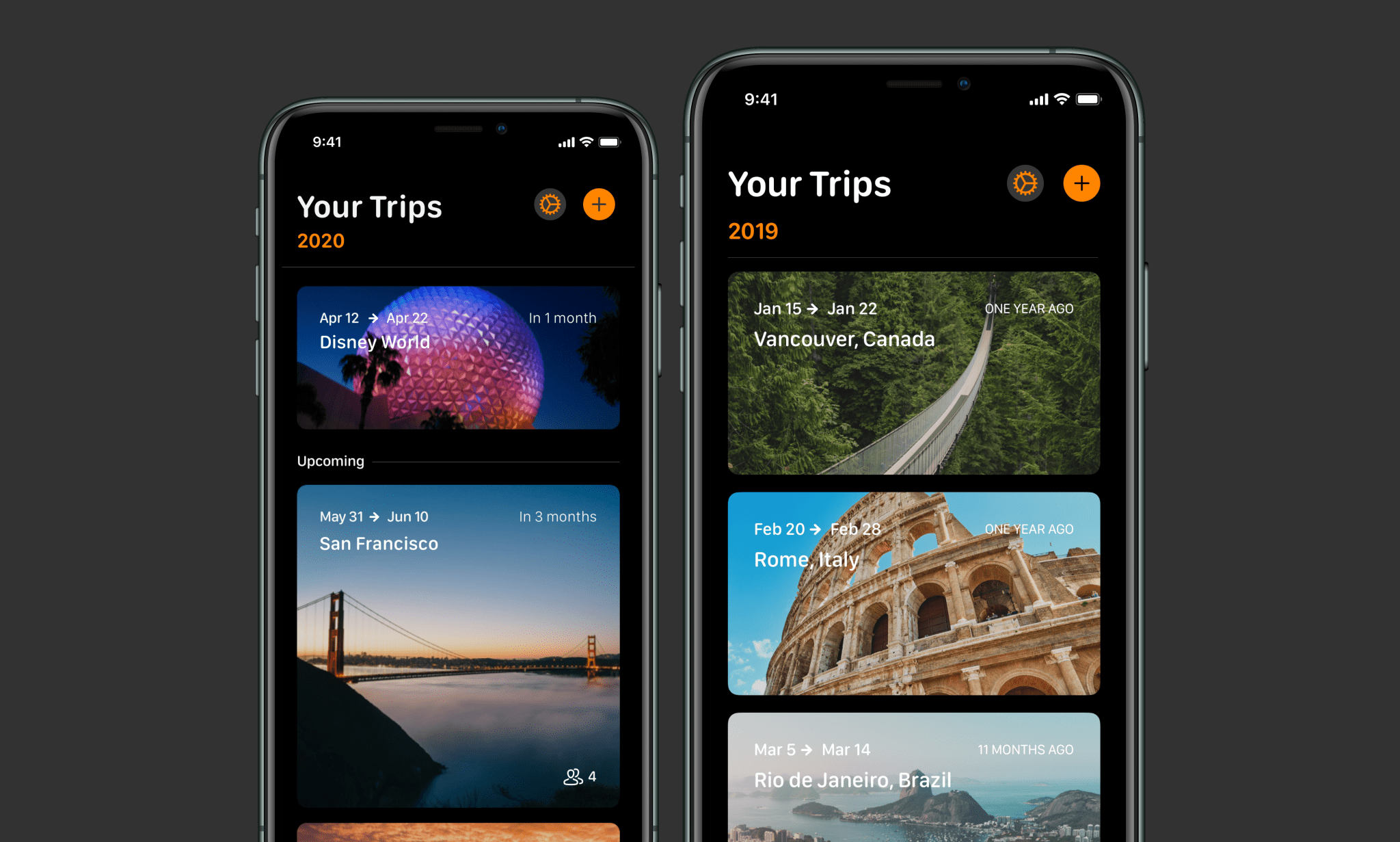 Timeline interactions
We added two features in the timeline. If you are like us that travel a lot, now when you scroll on your trips, you'll see a button to go to the next trip, helping you to find it in the timeline. For those who want to organize not just future trips, but also the memories and past trips, a card will remind you to do it in the timeline.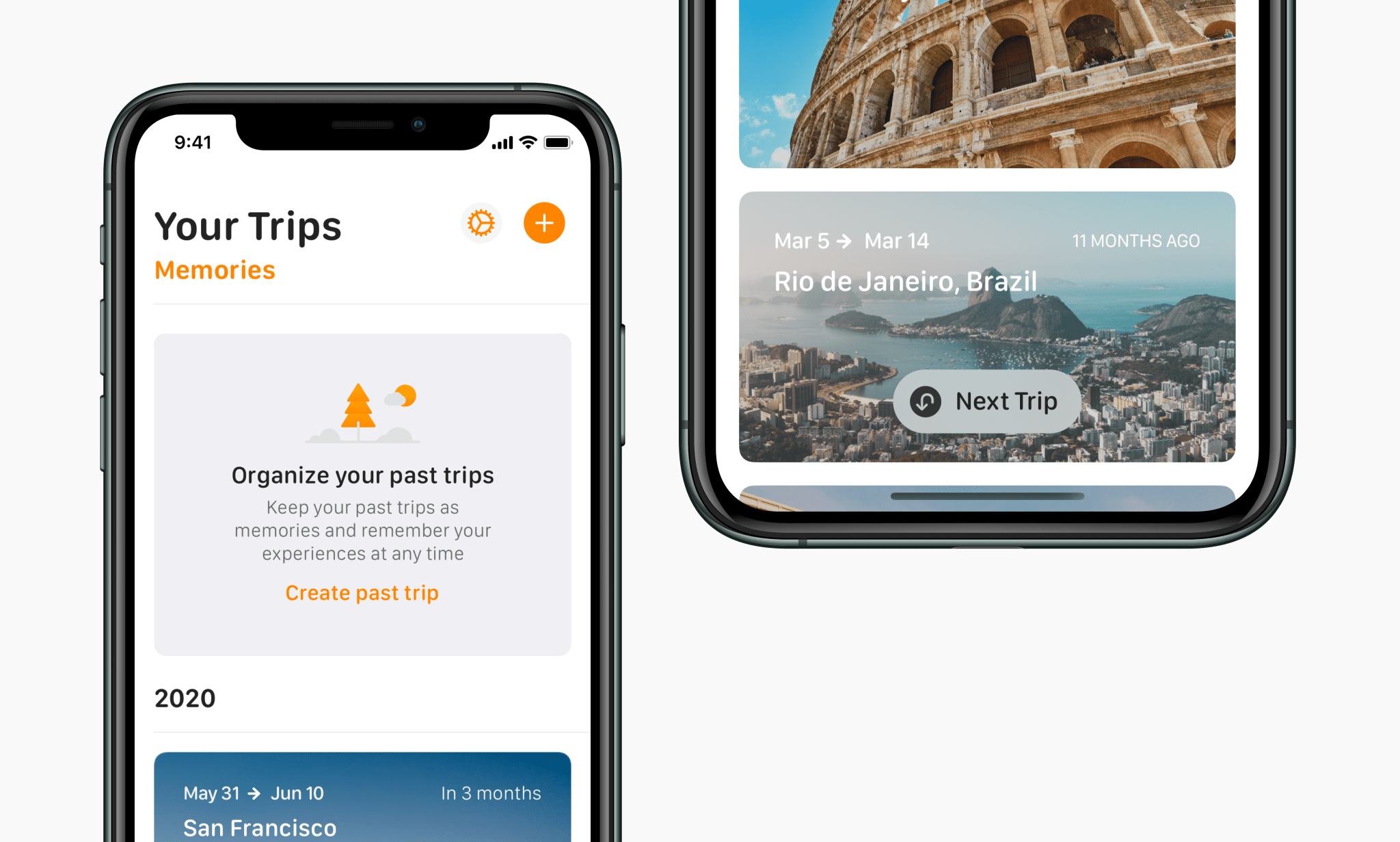 This way will be easier to find the trip you are looking for, and it is also a much more pleasant way to create your future adventures.
New Premium Itinerary
Every great release we launch there is a new premium itinerary. This time is Barcelona, Spain. Check it out!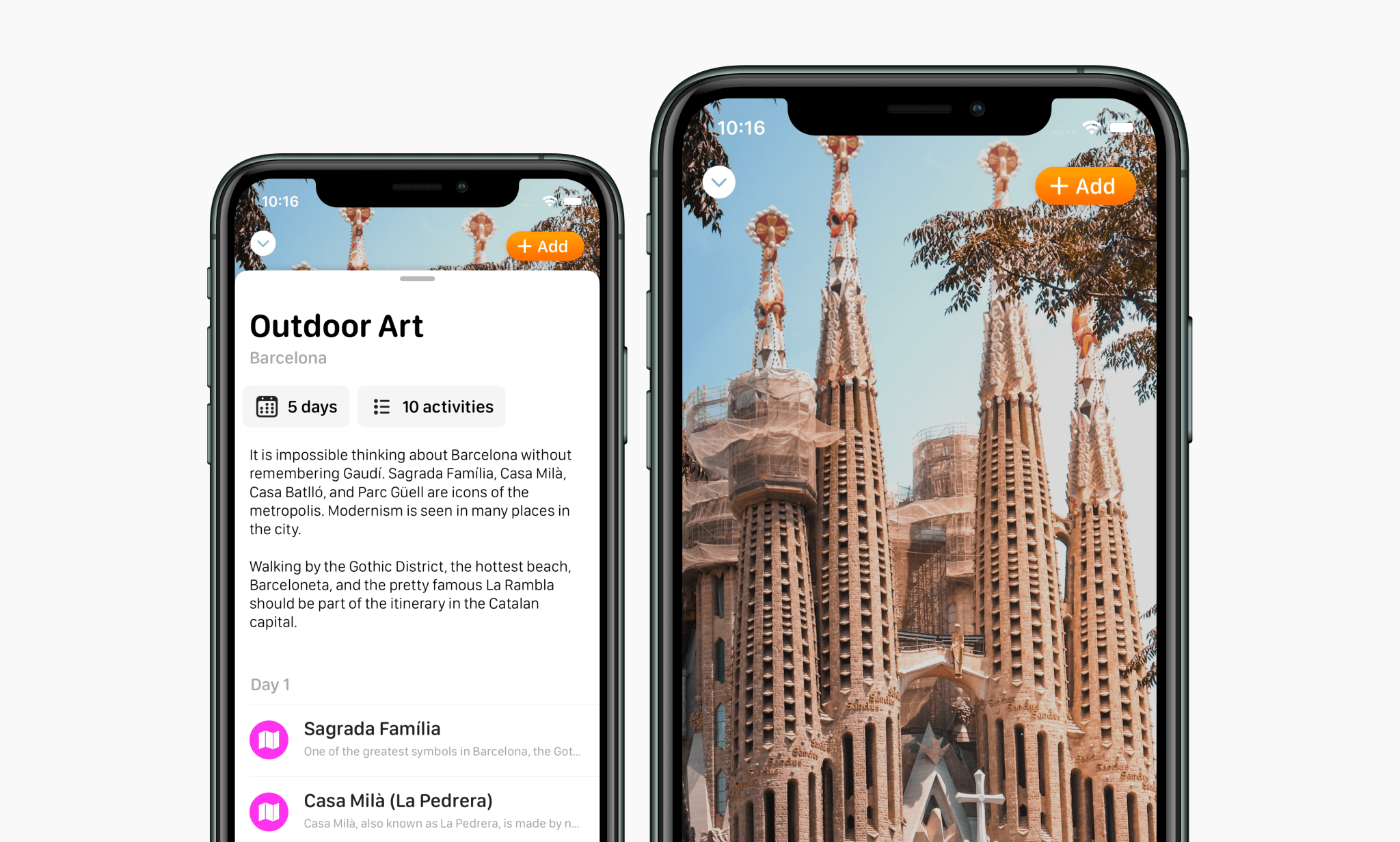 If you liked this update, please leave us a review in the App Store and consider becoming a Premium subscriber; it helps us maintaining the costs of the development and improving the app. Sharing this link will also help us to reach more people that want to improve the organization on their trips.
Thank you, and safe travels! 🧡